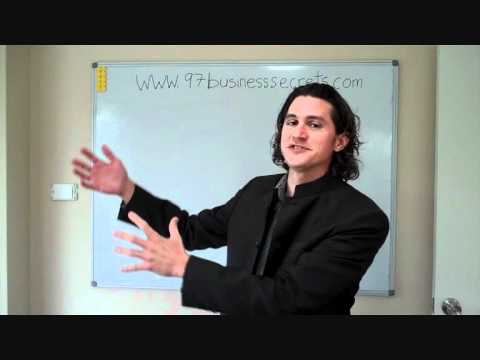 Preparing for business meetings is an important business strategy if you want to give the best impression to a new client or prospect.
How many times do people get two quotes, how often do people want to see different services before they make a decision and follow through or before they make a commitment to make a buying decision?
Imagine you were a person that was having a business meeting with two service providers for your business. You were going to see how they could help you in your business.
In the first business meeting the person was well presented and they were dressed well.They had researched your business, checked you out on online, they had their business card ready and had pen and paper taking notes. They were attentive and were well prepared. They were able to clearly outline their business proposal to you and how they could help your business.
You then went and had a second business meeting. The person was running late, they didn't have a pen with them, they were asking basic questions about your business, they hadn't done any research on your background, and they really didn't know much about your industry. They were not able to clearly outline a business proposal or how they could help your business.
If you were going to choose one of these two people to take you in to the future with your business, which one would you choose? The answer is obvious.
The person who was most prepared, whether they are smarter or not, more often than not is going to get the business.
Have a think about the first interaction your company is having with your prospective clients. See how well prepared your are at the moment. Look for ways you can be better prepared and well presented.
Another idea you might want to consider is how you can add value to your business meeting. So by preparing again, what report could you give them, what sample product could you give them? What extra value item could you give the person right at the start? Because this is going to differentiate you from your competition.
Think about ways that you can be better prepared for that first business meeting. How can you be better prepared for that first contact with your client?
What questions is your client or prospect going to ask you? What will they want to know about your products and service? Pre-empt the questions and have the answers ready for them. The better your preparation, the more likely you will get the business.
In most cases, you will only get one chance to show your professionalism and expertise. Set yourself apart from your competitors by being well prepared.
We encourage all our clients to think about that and to implement a Preparation strategy for business meetings with all prospective clients, as well as business meetings with your current clients. Your business will grow by creating and maintaining lasting relationships with your prospects and clients.
Preparing for business meetings should be a part of every business plan.